Coral Coast Christian School approached SIDC for solutions for 3x Learning Spaces.
For the Kindy and Prep to Year 2 classrooms, accessibility and resolution were paramount to allow the youngest children to utilise the interactive surface and to give a crystal clear image for children seated on the floor directly in front.
For these solutions we supplied Hitachi 4K/UHD 65″ Interactive Flat Panels with in-built whiteboard capabilities and a 5 Year Warranty.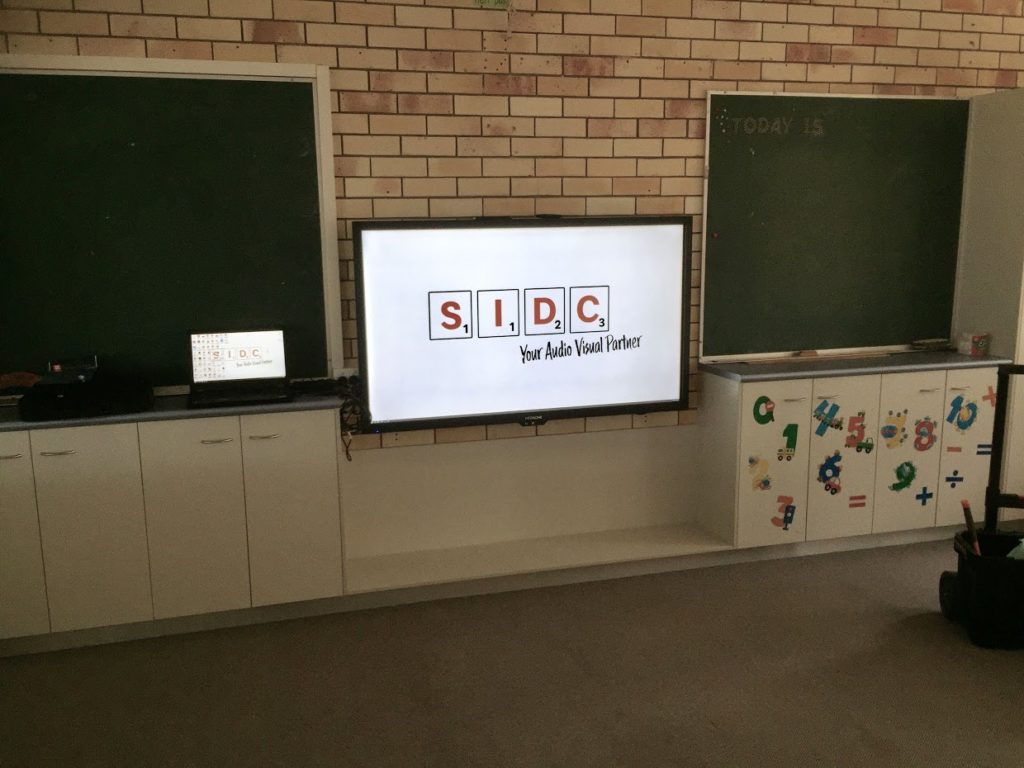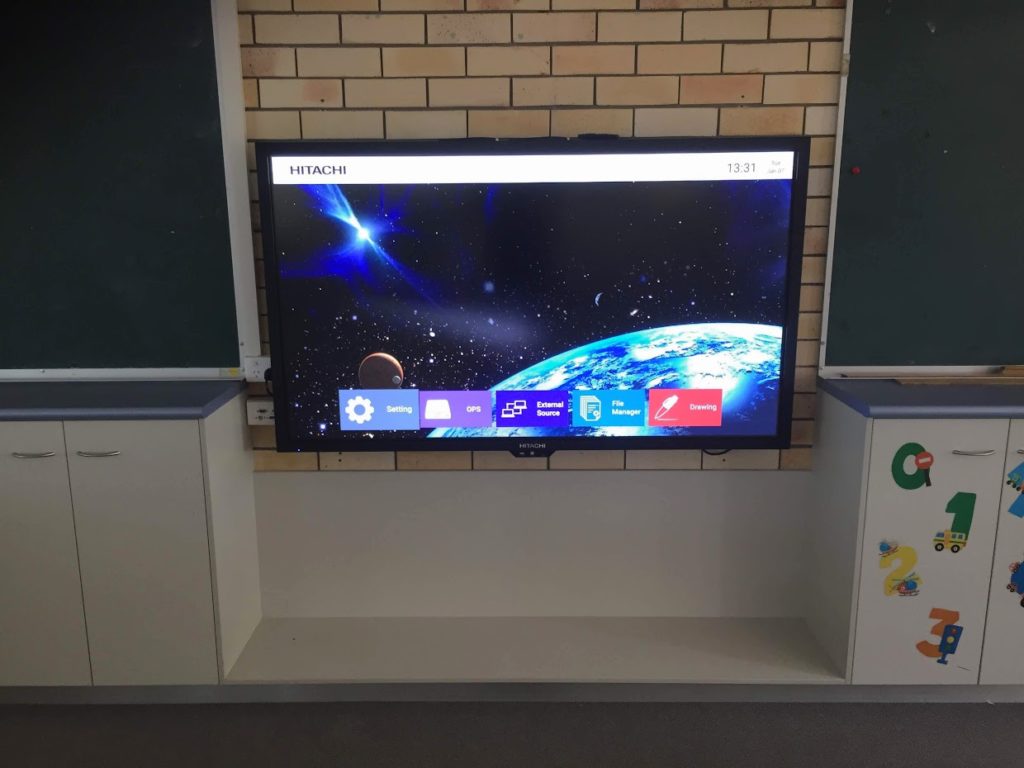 For the Year 3 to 4 Classroom, the school requested a larger image with interactivity as the children are taller and the general viewing habit is from behind a desk (need to ensure clear line of sight for the image).  SIDC installed an Epson EB-695Wi finger touch interactive solution which ensured this requirements were fulfilled.